More Comfort
43% Better Pressure Distribution
Better Protection
56% Improved Impact Mitigation
Great Durability
10x the Life-cycle of Foam
*As compared to all-foam cushions
"SKYDEX is our go-to seating partner. As a company that designs ergonomic chairs tailored to our customers' exact needs, SKYDEX adds even more value to our BodyBilt products. With their seat insert technology, our seats provide all-day comfort and long-lasting support."
Bernie Lynch, President, ErgoGenesis Workspace Solutions
BRANDS THAT USE SKYDEX: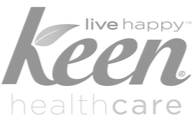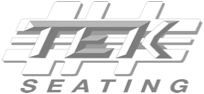 Comfort
Immerses and envelopes the seated user to maximize contact area
Reduces peak interface pressures
Impact
Absorbs dynamic energy transferred to the human body
Mitigates impact
Vibration
Disperses frequencies that cause seated user fatigue
Attenuates vibration
Solutions Across THE SEATING INDUSTRY
SKYDEX inserts can be integrated into existing seat cushions and placed for maximum benefit. With a range of solutions for all performance needs, SKYDEX can help tune your seat to take on any challenge.
MARINE
MARINE
Jockey-style seating on RIBs
Helm seating in cabins and wheelhouses
Bench seating
Jet Ski seats
INDUSTRIAL & AG
INDUSTRIAL & AG
Fixed seats for zero-turn riding mowers
VEHICLE
VEHICLE
Shock-mounted vehicle seats
Commercial trucking seats
Freight delivery vehicles
OFF-ROAD
OFF-ROAD
High-performance off-road seats
Motorcycle seats
Snowmobile seats
ATV seats
Motorbike seats
AIRCRAFT
AIRCRAFT
Helicopter seats
Airline seats
MOBILITY
MOBILITY
Wheelchair seats
Medical and dental seats
Mobility scooter seats
OFFICE
OFFICE
Ergonomic seating
Standard desk seating
Big and tall seating
24/7 seating
ARMORED VEHICLE
ARMORED VEHICLE
Suspension blast seating
Static & suspension seating (Commander, Driver & Troop seating)
LAST LONGER:
ON THE WATER
//
ON THE ROAD
//
IN THE FIELD
//
IN THE OFFICE
//
TAKE YOUR CUSHIONING TO THE NEXT LEVEL WITH SKYDEX
Let's Talk