SKYDEX Inserts reduce peak pressure under the ischial tuberosities (IT bones) by 53% when compared to an all-foam cushion.
---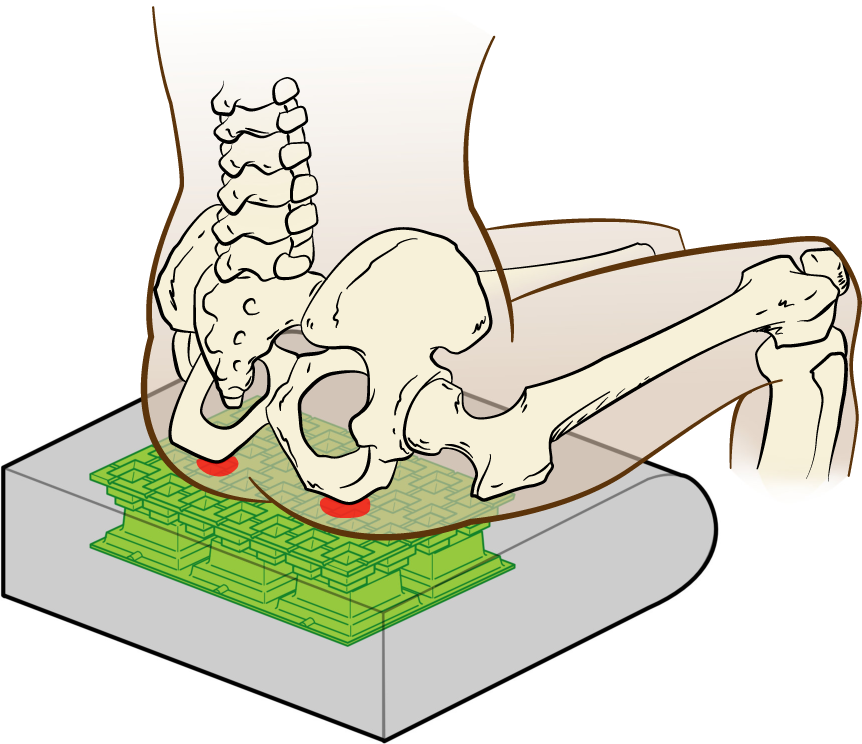 Discomfort felt when sitting all day typically occurs due to high interface pressures under the IT bones. SKYDEX engineered geometries improve seating comfort over all-foam cushions because they compress under load in a smooth, controlled manner to provide immersion and envelopment of the seat user.
By integrating a SKYDEX insert under the main weight-bearing areas of the pelvis, a seat cushion is able to increase the contact area and reduce peak interface pressures.
---
At a Glance
An Ideal Solution For:
Comfort Enhancement
Enhanced Comfort
Consistent performance over the life of the product
Extended Durability
63% improved durability by removing foam layers
Easily Integrated
Customizable design that can be fit within existing seat configuration
---
Results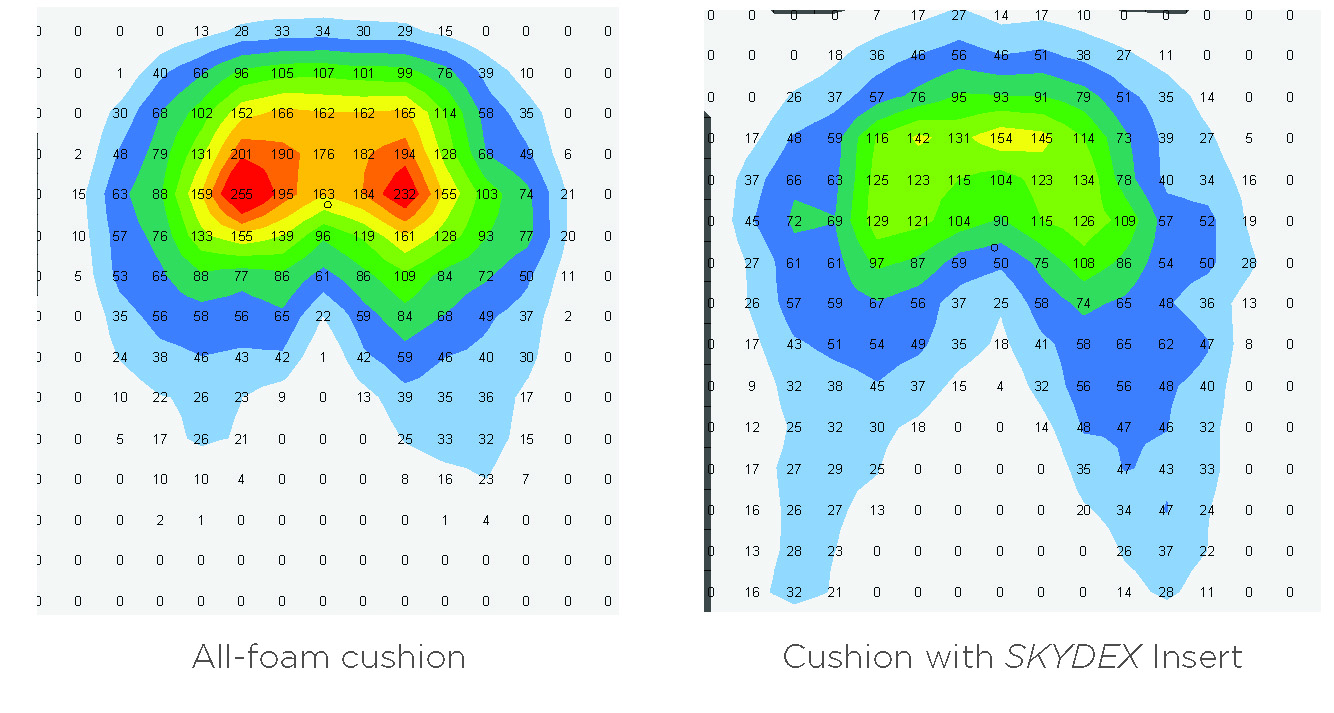 Pressure mapping was performed to compare all-foam cushions to a cushion with a SKYDEX insert. The red areas on the map indicate points of highest pressure (greatest discomfort), cycling through orange, yellow, green, and blue for lower pressures. The points of highest pressure were located under the IT bones and the SKYDEX solution showed a 53% reduction in peak pressure when compared to the all-foam seat.