Parker RIBs offer professional quality RIBs from 5 to 16 meters for international clients including Police, Patrol, Military, Search & Rescue, Diving Support, Workboats and Charter. SKYDEX Impact Mitigating Boat Decking was installed in 2018 on 'Grey Mist,' a Parker 800 Baltic RIB with twin inboard diesels based on the south coast of the UK.
---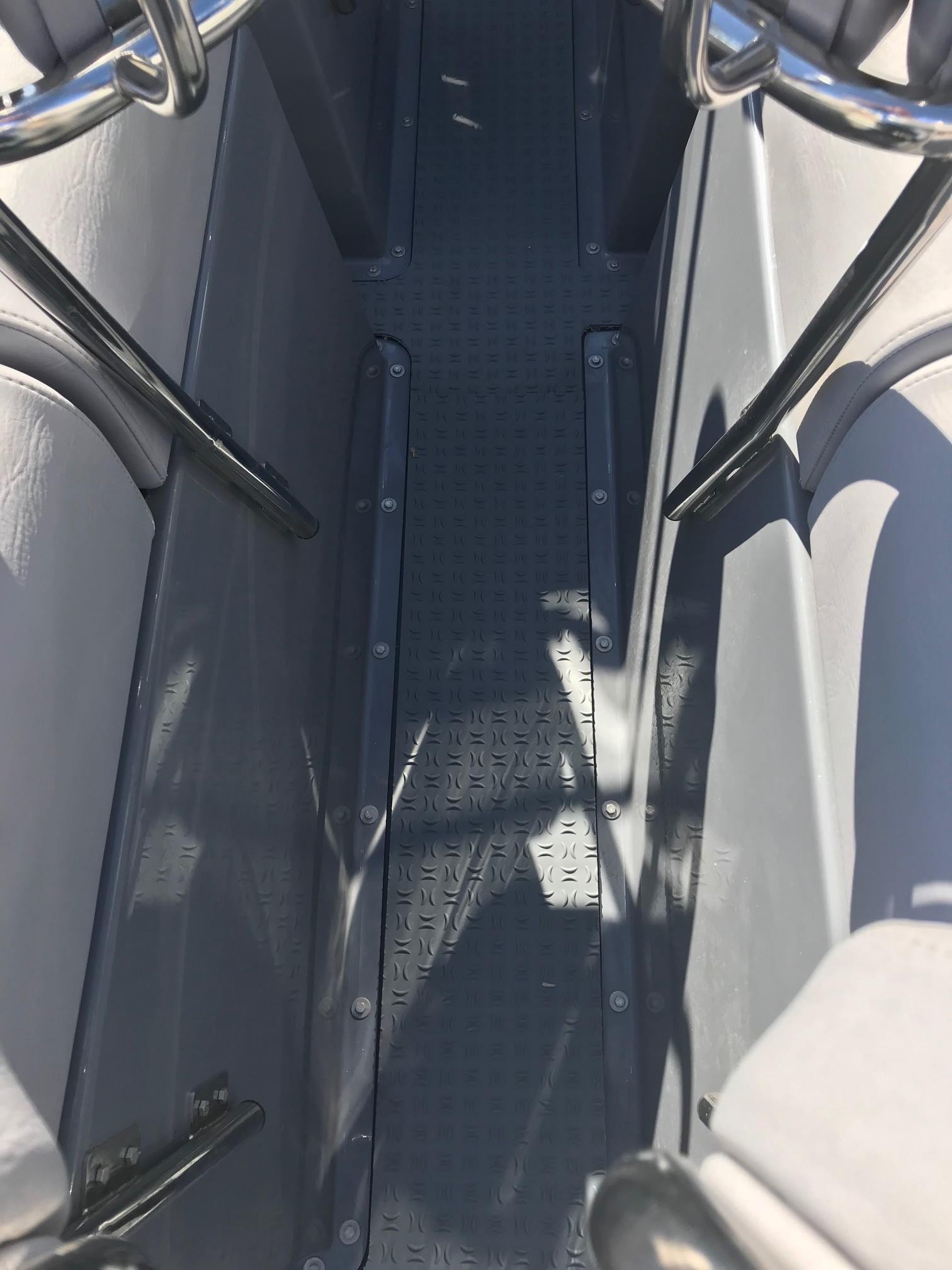 Andre Scott, Director of Parker RIBs said, "Having supplied fast boats for over 20 years we were keen to trial SKYDEX decking. Our experience as boat builders and boat operators has been 100% positive! When underway on jockey seats we typically stand. The effect of standing on SKYDEX is immediately noticeable when operating in waves as it reduces the effects of slamming on the body. What has been surprising is the reduced fatigue after long passages in waves, including cross Channel trips of over 100 miles."
---
At a Glance
An Ideal Solution For:
Vibration Attenuation
Impact Mitigation
Comfort Enhancement
Protective
Protects against large impacts, repetitive shock (RS), and whole-body vibration (WBV) experienced on the water.
Stable Support
Supportive material that offers greater stability underfoot.
Durable
Consistent performance over the life of the product to minimize injury during wave slams experienced in high-speed craft operations.
Integrated
A range of solutions to meet the desired level of deck coverage and customization.