SKYDEX absorbs greater force over repeated impact than foam-based impact absorbers like closed-cell foam or high-density EVA. Lightweight yet highly durable, SKYDEX technology surpassess traditional alternatives and adapts to a host of protective needs.
---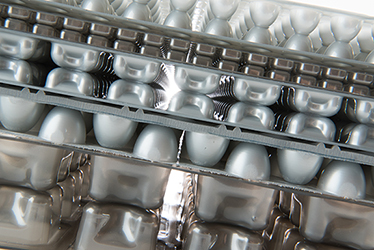 SKYDEX geometries deliver superior impact absorption and protection for anyone that uses them. Engineered to be seamlessly integrated into existing products, SKYDEX brings unique solutions to a range of industries with more than 25 million performance sporting products fielded.
SKYDEX technology is designed to meet specific requirements for superior protection, flexibility and durability.
---
At a Glance
An Ideal Solution For:
Vibration Attenuation
Impact Mitigation
Comfort Enhancement
Customizable
Easily integrated to enhance product performance
Thin Profile
Lightweight and flexible solutions that won't interfer or minimize movement
Durable
Consistent performance over the life of the product
---
Results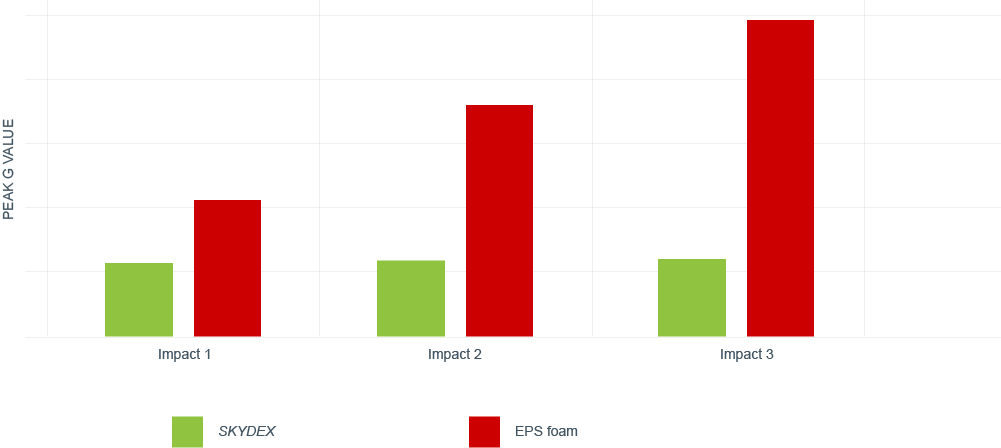 SKYDEX absorbs greater force over multiple impacts and offers consistent performance over the life of the product.