With over 12,000 panels installed on military, commercial, and recreational boats, SKYDEX Boat Decking offers superior impact protection.
---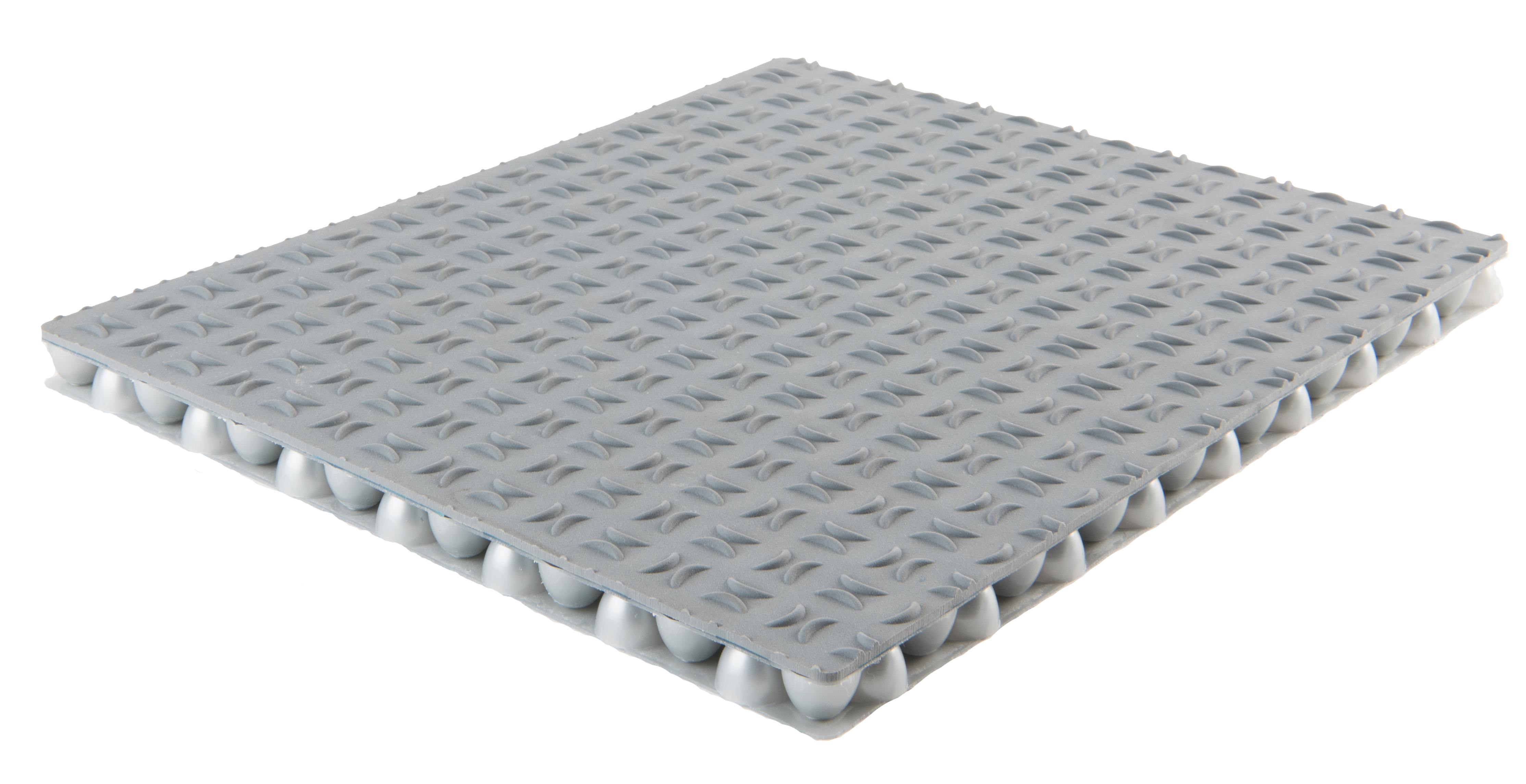 SKYDEX has been the leading shock mitigation solutions provider for boat builders and marine craft users for over a decade. Originally developed for the U.S. Marine Corps, SKYDEX offers a complete decking product line. For craft ranging from go-fast military boats to weekend pleasure boats, designed to perform in rough seas as impact protection to smooth sailing requiring fatigue relief, SKYDEX has a solution to meet your needs.
---
At a Glance
An Ideal Solution For:
Vibration Attenuation
Impact Mitigation
Comfort Enhancement
Protective
Protects against large impacts, repetitive shock (RS), and whole-body vibration (WBV) experienced on the water.
Stable Support
Supportive material that offers greater stability underfoot.
Durable
Consistent performance over the life of the product to minimize injury during wave slams experienced in high-speed craft operations.
Integrated
A range of solutions to meet the desired level of deck coverage and customization.
---
Results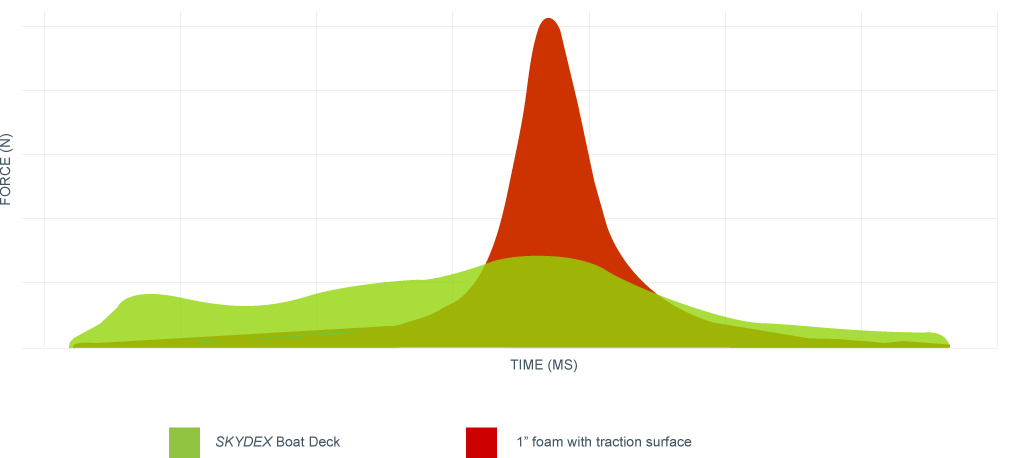 SKYDEX Boat Deck mitigates the force of a severe impact by absorbing more energy over a longer period of time compared to foam products.