SKYDEX and NP Aerospace are leading the market in the design and manufacture of lightweight body armor that delivers exceptional multi-hit performance and meets stringent industry requirements.
---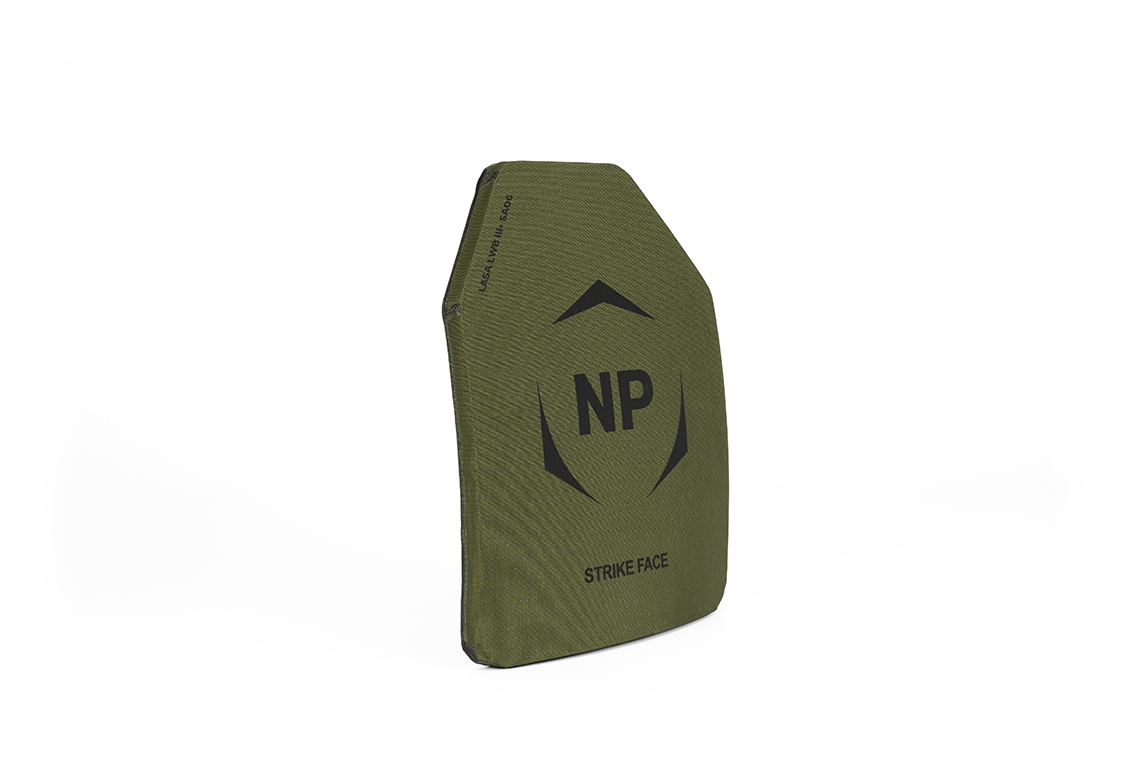 NP Aerospace is a trusted brand in the field of Advanced Armor System production with 90 years of experience providing lightweight, high-strength, bullet resistant products produced using the world's most advanced composite materials. SKYDEX technology enables distribution of pressure, comfort for the wearer and enhanced impact mitigation. The unique combination of NP Aerospace composite materials and SKYDEX technology delivers ultimate protection in a lightweight design engineered for multi-hit performance.
Body armor is designed to halt the impact of incoming projectiles and is available in multiple variants according to threat level. It is used by law enforcement agencies, military personnel, individual users, and many other government agencies. NP Aerospace partnered with SKYDEX to develop a multi-impact body armor plate that is ultra-light and passes the most stringent drop test requirements.
---
At a Glance
An Ideal Solution For:
Impact Mitigation
Comfort Enhancement
Standalone Solution
No additional soft armor required to halt threats with a thickness of only 27mm
Lightweight Design
Weighing only 0.953kg allows for enhanced mobility and a reduced load for military and elite law enforcement agents
Multi-Impact Performance
Passes drop testing and ballistic testing against a range of threats in accordance with NIJ 0101.06 up to level III+
Positively Buoyant
Its ergonomic and resilient design enables the armor to be utilized in water