BodyBilt partnered with SKYDEX on their Next24, intensive-use seating line, to provide unparalleled comfort, support, and industry-leading durability. By combining the SKYDEX innovative seat cushion insert material with BodyBilt's ergonomic design, the Next 24 is ideal for long-shift seating with everlasting support and unsurpassed sustainability.
Find out more about the Next24 here.
---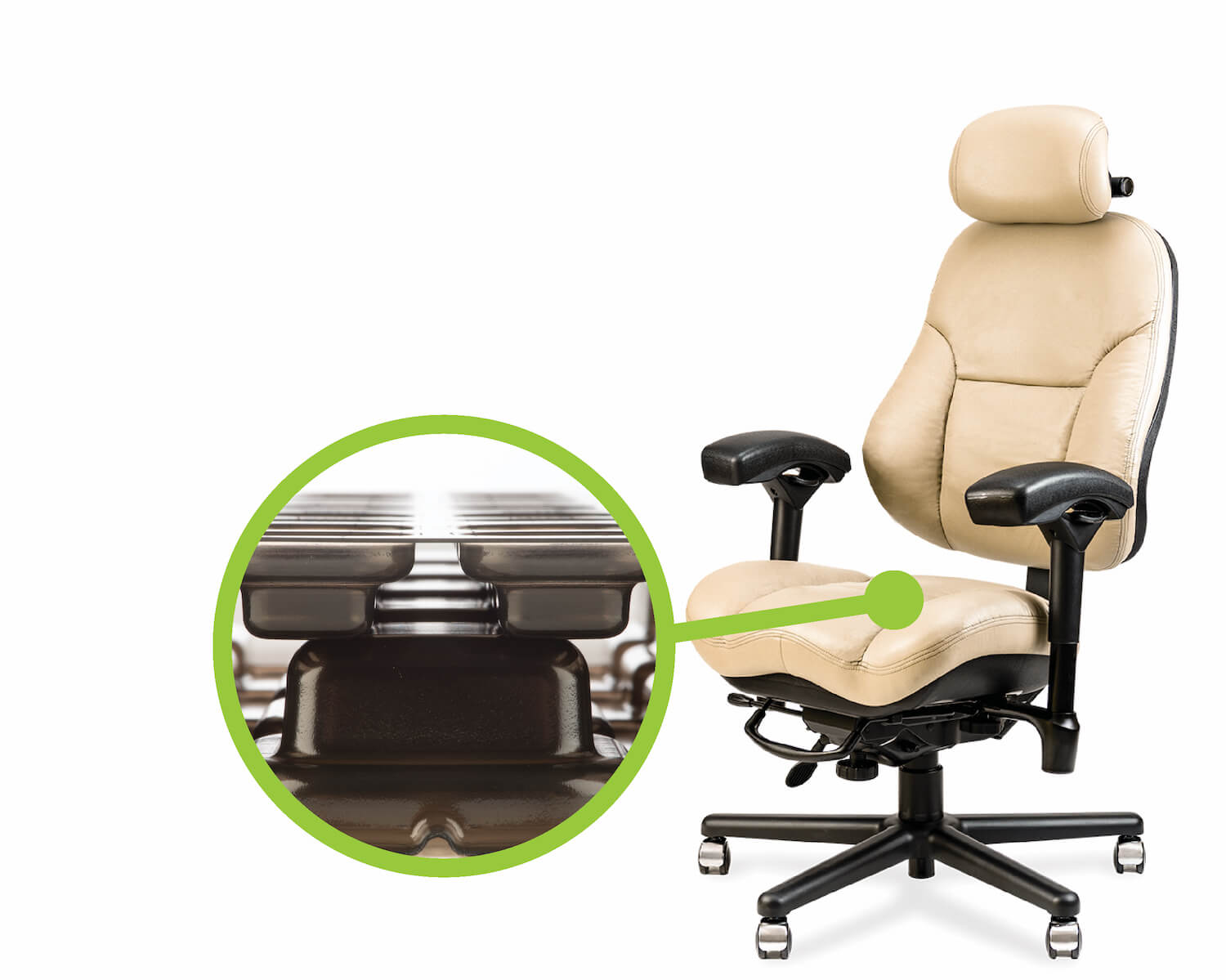 The Next24 is the first intensive-use office chair seat embedded with SKYDEX to reduce seated pressure and extend the life of the cushion. Next24 pairs SKYDEX technology with the BodyBilt seat pan to offer their users a cushion that has been ergonomically engineered for seated comfort. By conforming to the user's shape to offer support and pressure distribution, SKYDEX technology provides long-shift comfort when standard foam would fall short.
---
At a Glance
An Ideal Solution For:
Comfort Enhancement
All-Day Comfort
SKYDEX offers 43% better pressure compared to all-foam cushion - meaning more comfort for you
Extended Durability
Made from highly-resilient materials, SKYDEX has 10x the life-cycle of foam
Enhanced Stability
Engineered to gradually compress around the user's shape, SKYDEX provides unique immersion and envelopment characteristics for the user